#2 Eucalyptus and a Teen Dream.
I hope this email finds you hydrated.
Holy shit, you guys!!! Thank you so much for reading, subscribing, sharing, and sending me kind words after my first newsletter. I didn't expect all of this enthusiasm and support 🥺 To the first five people who responded to my email last week: your lil surprise in the mail has been sent! It might take a minute. I guess that's why it's called snail mail 🐌
A special thanks to my dear friend (and mother of THE bunny) Elyse Marcinkowski for my new logo! Hit her up for any design projects. She's the best.
Without further adieu~
---
Love your mother!
Thanks to subscriber Meggi Lampen for the suggestion.
"in an upcoming newsletter, i'd love to learn about something ~eco~ or ~sustainable~ that most people aren't aware of, whether it's a product, movement, organization, philosophy, vocabulary term, etc. <3"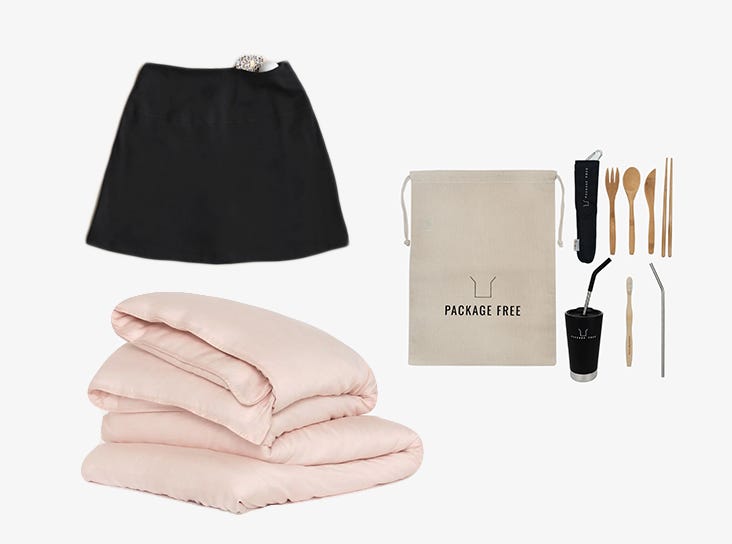 You've probably heard of activewear brand Girlfriend. In addition to their use of eco-friendly materials, they go into detail (seriously, DETAIL detail) about their labor practices and health and safety of their workers. Their transparency is refreshing, compared to so many greenwashing brands.
Package Free is "an ecosystem of brands on a mission to make the world less trashy." You might remember the founder as the girl who went viral for fitting four years of trash in a mason jar. Package Free has every eco-friendly kitchen, office, and beauty supply you could think of.
Buffy makes "homes goods for the planet," like their cooling eucalyptus sheets and 100% recycled duvet cover. They also do cool things like minimize return waste and offset all CO2 emissions generated from freight and customer shipments.
---
Nooooooooooo.
---
Open your purse!
In reference to this cultural phenom. Every month I'm going to pick an organization for us to donate to together. Venmo me at @elisebang (email me if you prefer a different method) and at the end of every month, I'll match up to $50.
This month I'm choosing Brave Space Alliance. They're the first Black-led, Trans-led LGBTQ Center working on the South Side of Chicago. Right now, they're the only LGBTQIA+ -ran food pantry in the Midwest! If you're local to Chicago, they're always taking supply donations, and they do a great job of creating culturally affirming donation lists. Learn more about Brave Space Alliance here.
Let's see how much we can raise by the end of September!
THANK YOU TO THOSE WHO HAVE ALREADY DONATED! LET'S KEEP THIS UP ❤️
Also, please consider donating to these gofundme campaigns:
Justice for Jacob Blake
Claudio's (@tamaleguychicago) Medical Expenses
---
Playing this "all day, all night."
---
Oh, and look who it is! Artist of the Week: Alisa Nappa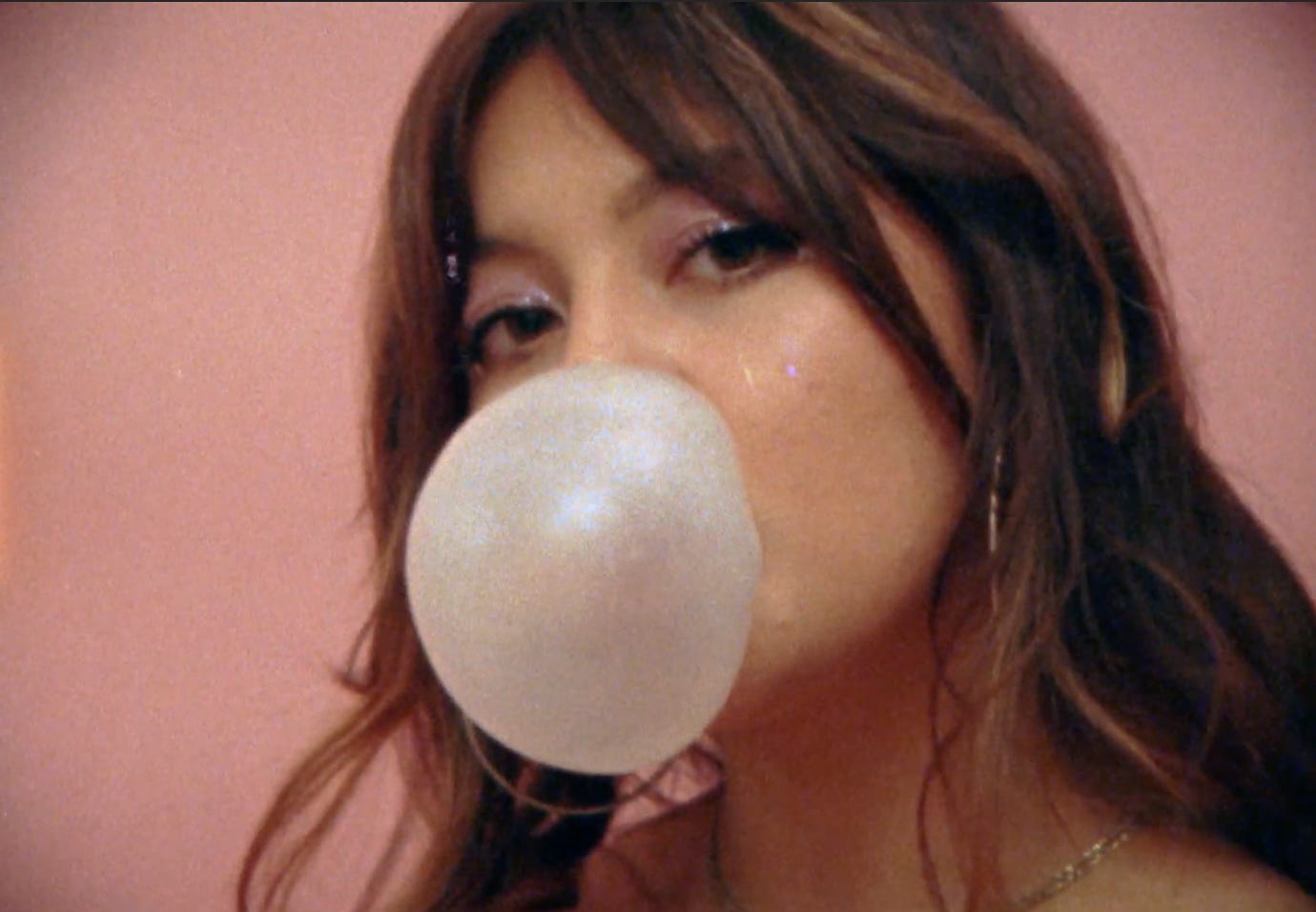 Hi, Alisa! Could you introduce yourself? Who you are, what you do, where you grew up, where you're based, etc.
"My name is Alisa Nappa, I am a singer/songwriter. Currently living in Brooklyn, NY. I was born in Italy and grew up in Dallas, TX. My mom is Japanese and my dad is Italian."
How/when did you get into music?
"I grew up in church and started singing in church. I remember I was just naturally drawn to music at a young age. Whether it was hearing "My Heart Will Go On" and my 5 year old dramatic self would roll over and cry out "Jack." Or pouring my heart out and singing in my room to Hilary Duff and Britney Spears' latest albums. I was always moved by the way music made me feel. I felt like I could really express and felt really understood when listening to music."
I love your song Teen Dream! Could you walk me through the process of writing and producing it? Could you also talk about the making of the music video that just came out?
"Thank you so much! I am so happy you liked the song.
 A year ago my friend Liam (Bornovski) reached out to me and told me that he had produced a song with another friend of ours (Jake). He thought the song would go really well with my voice and so he sent over to me. I instantly loved it. The three of us then met up and wrote Teen Dream.  At that time I hadn't released music in a really long time and wanted to have fun writing and singing again and this song really helped me do that.  The whole process was just really natural and we had such a great time.
The video for Teen Dream happened in a similar way. It was very spontaneous. I wasn't planning to film a video for the song but like the song it all just happened naturally. Two friends of mine who happen to be filmmakers, Nico Tepper and Emilio Subia heard the song before it was released and asked me if I wanted to do a video for it. They had a whole vision for it and they really brought the song to life. The video was shot on a Super 8 in two and a half days. We had no idea what anything looked like until the film was developed. Nico and Emilio knew exactly what they were doing and it was all shot so beautifully. We also had Izzy Weinberg, another friend, the creative director of the video. She did my makeup for the video and absolutely killed it. One of my best friends Janelle also joined and helped support the shooting of the video.
Everyone that was a part of this project was just so supportive and they all used their creative talents to bring this song to life. I am forever grateful for each and everyone of them!
The video and song is dedicated to all the dreamers and to all the little inner teens and or kids inside that are screaming to live out their true callings."
What music are you listening to lately?
"To be honest with you I've been listening to a lot of Kanye. I grew up listening to him, but never took time to sit down and actually listen to all his albums. I think he is one of the most influential artists of our time and I want to take the time to really study and musically learn from people like him."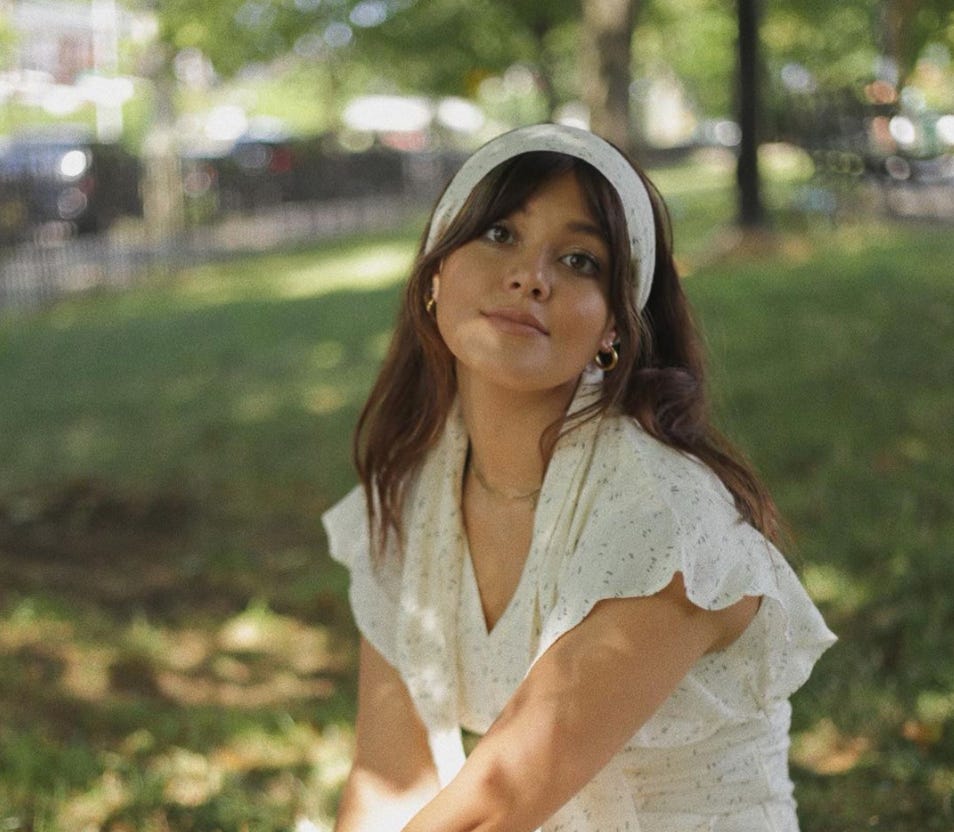 Do you have any hobbies or passions outside of music?
"I enjoy traveling. Since my family lives in different countries, I always try to travel and see them when I get the chance. Very big foodie. Love all things health and wellness. I am big on self care. Right now I am really taking the time to learn about myself and love on myself more. I try to take time to read, listen to and watch inspirational/motivational talks, books, videos etc."
Any hopes, wishes, and dreams? :)
"I hope that the world goes into a better direction. Where we are right now isn't a really good place to be in. This year has been very heavy, but I am glad to see that very important things are being brought to light, particularly with the Black Lives Matter movement. I recognize how impactful the movement is especially within the arts and music industry. I have had the time to reflect, learn and unlearn social biases that Americans have been groomed into believing. I know what a big impact the Black community and Black cultural arts has on my own personal music. I hope that our society and community can come to the realization that the Black community and the Black cultural arts have been the foundation to music and arts worldwide."
Follow Alisa on Instagram at @alisanappa, watch her new music video (I am obsessed!), and stream Teen Dream on Spotify or Apple Music.
---
Juuuust checking in.
You're registered to vote, right? If not, sign up here. Request your absentee ballot earlier this year, too.
---
What's up?
Coronavirus is making us all socially awkward Vox
This article talks about insinuation anxiety or "fear of suggesting that other people are untrustworthy," the awkwardness of interacting with service industry/retail employees, and having "the pandemic talk" with your social circles.
College Is Everywhere Now NYT
Tech reporter and TikTok aficionado Taylor Lorenz reports on college students renting houses all over the world in lieu of living on campus. I was walking around my old apartment in Bushwick with my old roommate and we were like, "Are there a shit ton of people younger than us living here now???" Yeah, that checks out. But seriously, give this piece a read. It's fascinating!
"Yale students in Barbados. Michigan students in Brooklyn. Berkeley students in Las Vegas? Off-campus housing is way off-campus now."
AOC Wearing a Telfar Bag Is Fashion Diplomacy Done Right GQ
I will literally never get over the Telfar bag being called the Bushwick Birkin.
"Telfar's slogan is "NOT FOR YOU—FOR EVERYONE." …Just like AOC, Telfar argues that the longtime status objects and privileges of the rich and powerful be made widely available to others."
Here's also an interesting analysis of Telfar by Ana Andjelic of one of my favorite newsletters, The Sociology of Business.
---
Same time next week?
Thank you so SO much for reading twenty three tabs. Here's a little clue about next week's featured guest: 🤦🏻‍♀️🍷
If you want to see last week's email, you can find it here. What else do you want to see going forward? Email me at eliseabang@gmail.com, Tweet me, slide into my Instagram DMs ;)
Weeeeee talk to you next week! (ノ◕ヮ◕)ノ*:・゚✧